(click on a chalkboard for the course data sheet)
Webmaster

Software
Developer

Unix
Expert

User

Manager

Support
Staff

Trainer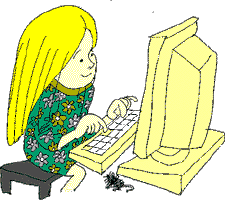 Here's our course list formatted as a plain text file.
Also Available
Advanced C
Using FrameMaker
User Interface Design
Client/Server Concepts
Using Unix Notes
Netnews with tin
E-Mail with elm
Professional Training
Choosing a training vendor? All training is not created equal! Put the DKTS advantage to work for you! We offer:
a variety of Unix- and Web-related courses, and
customized training focused on your group's specific objectives for skills development and professional growth.
Here's a sample page from a custom course.
Here are testimonials from Agilent attendees, from Autodesk attendees, from HP attendees, from SGI attendees, and from Wells Fargo attendees.
---